Transportation accounts for the largest share of CO2 emissions in the US (29%).
Narberth's walkable community offers many ways to choose sustainable transportation options, including SEPTA's Regional Rail and bus lines, as well as the Narberth Cycling Club, a large and active cycling for transportation group. Find out more below about these and other options for switching to renewable transportation.
Already switched? Great! We are eager to hear how residents have made the transition to 100% renewable energy. Click here to share your story.
---
Transit in Narberth
Time Commitment to switch:
Low
Taking public transit is a great way to choose a more sustainable transportation option and reduce reliance on cars. Narberth is served by SEPTA's Paoli/Thorndale Regional Rail line, as well as Bus Route 44. Ridership on the Regional Rail line is high, with 771 passengers/day on average.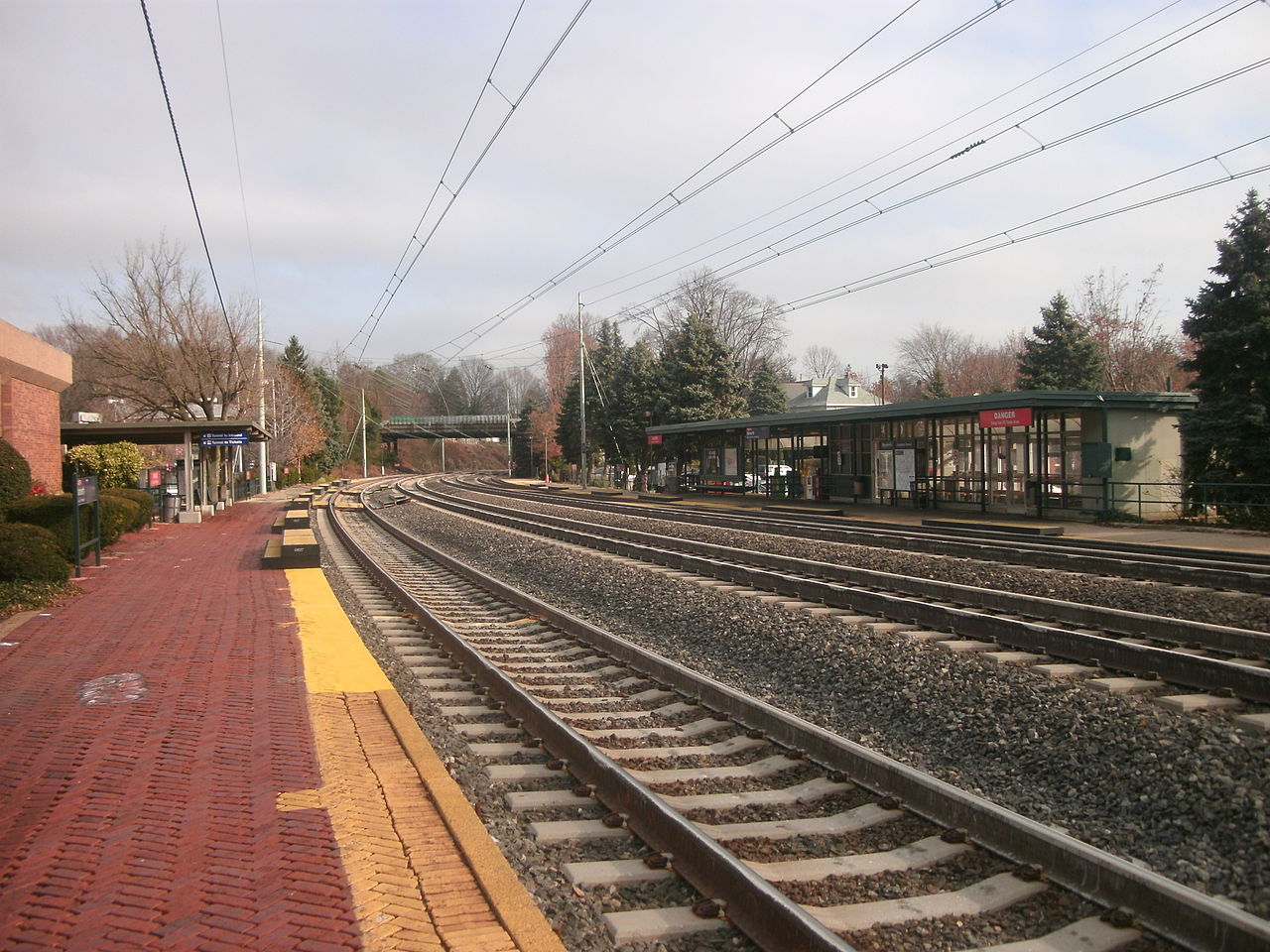 Here are some tips for those looking to switch their commute:
Many employers offer discounts on SEPTA passes, the ability to purchase passes with pre-tax dollars, and other incentives to take transit. Check with your employer to see if they participate in WageWorks, ComPass, or similar programs.
Plan your route on Google Transit
---
Biking for Transportation
Time Commitment to switch:
Low
Ditch the car and ride the bike! Cycling is a healthy, active, cost-effective form of transportation that's also very sustainable. Many Narbs and Nearbs have taken up cycling for transportation and replaced or significantly reduced the number of trips they take by car.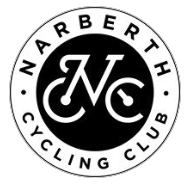 With over 400 members, the Narberth Cycling Club (NCC) is an all-ages / all-abilities / all-levels social club focused on biking in Narberth and the surrounding areas. NCC is committed to making sure bicycling in our area is safe and fun for everyone in our community. They advocate for improvements to our local bicycle infrastructure and encourage the use of a bicycle for everyday local transportation. Narberth Cycling Club is free to join and all are welcome, regardless of whether or not you live in Narberth Borough.
NCC hosts frequent rides for errands and events, including a weekly bike to groceries ride to Suburban Square, rides to events in Center City, and even rides to Ikea and rides to pick up Christmas trees by bike! Joining one of the group rides is a great way to find out more about biking for transportation, or you can check out bike routes from Narberth to several destinations in the area.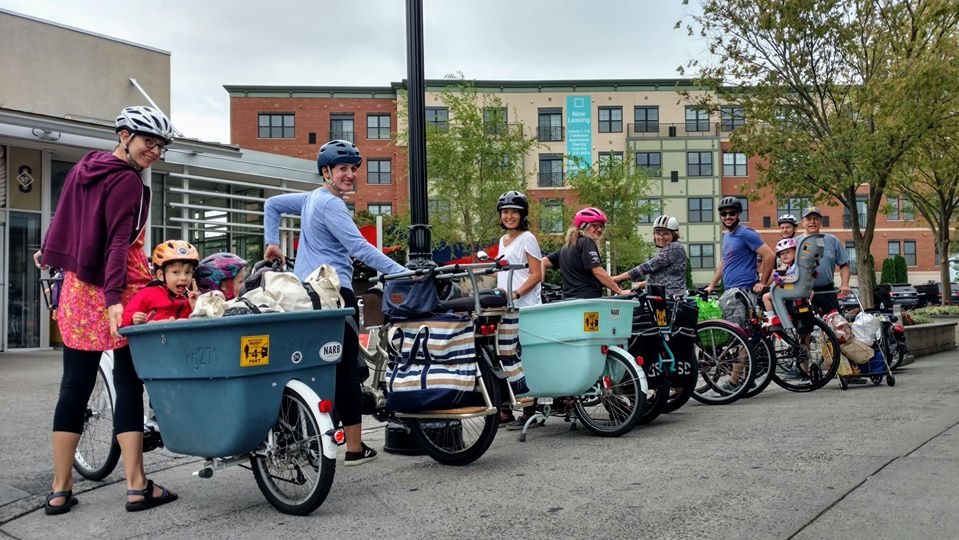 Many Narbs and Nearbs have cargo bikes that make running errands and transporting kids by bike much easier. These include cargo bikes and electric cargo bikes from Madsen, Tern, Yuba, Blix, and Rad Power Bikes. If you'd like to learn more about biking for transportation, check out NCC's Facebook page and send a message to find out more.
For those commuting by both bike and train, and for those visiting downtown Narberth, bicycle racks are available at Narberth station, both on the north side (at Station Circle) and south side (in the SEPTA parking lot).
---
Electric Cars
Electric and hybrid cars are becoming more affordable and offer a low-carbon way to get around if you need to use a car. Extended battery ranges and more charging stations are making all-electric vehicles an attractive alternative to a gasoline or diesel powered vehicle.
Here are some options for those considering a purchase of a new car:
If you are looking to purchase a plug-in hybrid or electric vehicle, home charging stations can offer a quick way to charge the vehicle. One option chosen by fellow Narbs is the charging station from Clipper Creek.
---